Exciting Windows! Annual Conference
April 21st – 23rd, 2023
Charlotte, NC
Immediately Following the International Window Coverings Expo
"The energy in the room at our in-person conferences…is palpable."
-Vin Nigara, Partner, Exciting Windows!
As a window treatment business owner, you're in the middle of your annual business planning for 2023, if you haven't started already. And one of those action items is scheduling educational conferences that will enrich your business and give you the momentum you need to have a profitable and successful year.
The International Window Coverings Expo should be at the top of your list. Exciting Windows! members know how valuable this conference is, for product, education and networking. Our partnership team will be there in full force in our booth on the conference floor. Look for us there and stop by to say hello!!
This year's IWCE is really special for us, and not just because our growing membership is going to be there. This year's IWCE keynote speaker is LuAnn Nigara, celebrated media personality, host of the #1 interior design and window treatment podcasts: A Well-Designed Business & Window Treatments For Profit, seasoned entrepreneur, and a partner at Exciting Windows!
The IWCE is a must-attend event for window treatment business owners.
And after you immerse yourself in product education, wouldn't you like to take part in a deep-dive into your business operations, sales, and marketing?
Wouldn't you like to get into the specifics of how to build a better business? Wouldn't you like to build a business that earns higher profits and more success, no matter what the market brings in 2023?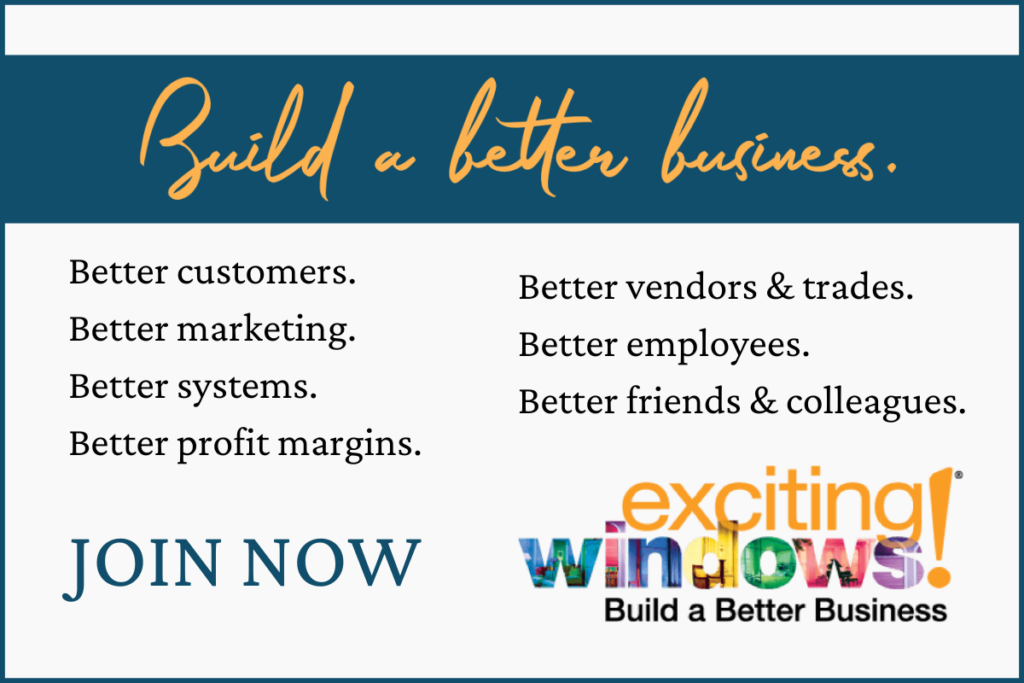 Our Annual Conference is one of the few opportunities not-yet-a-members have to see the "secret sauce" of Exciting Windows! Membership.
Our community.
Window treatment business owners – just like you – who collaborate and support each other to ensure each other's success. Camaraderie, strategy, and accountability – to make sure you reach your goals.
Come see for yourself, immediately following the IWCE 2023 in Charlotte.
When booking your travel arrangements and hotel reservations, be sure to extend your stay through April 23rd, so you can join us to see exactly how we can help you build a better business.
When you join Exciting Windows!, you'll transform a world of competitors into a community of collaborators. Submit the form below for membership information or details for attending our 19th annual conference in Charlotte, NC.
Build a better business.
Find your people. Reach your goals. Grow your business.
Our members are the top-performing window treatment professionals in the industry.
Join us and grow!
Want to learn from those who have done it before you?
Collaborate and share data?
Learn methods that will save thousands of dollars and hours of lost time?
Hit that next goal you've had in mind for months…or even years?
We'd love to hear about your business. Tell us how to reach you so we can chat.